Fat Ogre Games & Comics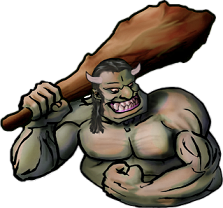 Visit Fat Ogre Games & Comics, Inc. - North Houston's legendary store for all the toys, graphic novels, comics, novelties, manga, t-shirts, statues, art books, posters, games, and movie memorabillia you could ever want- all in a HUGE location in the heart of The Woodlands! Whether you're looking for Magic the Gathering cards, Star Wars toys, the latest models from your favorite tabletop wargame or the newest graphic novel, you simply must experience one of the most unique stores in the city today!
Fat Ogre Games & Comics, Inc. located in the Woodlands, Tx is your one-stop shop for new comics, graphic novels, trade paperbacks, role playing games, card games, dice, board games, miniatures, Warhammer & Warhammer 40K, Warmachine, Bolt Action, paints & hobby tools, collectible toys & statues, and more!
We hold in-store events for lots of great games including Magic the Gathering, board games, role playing games, Warhammer 40K, Warhammer Fantasy, Warmachine, a Star Wars, Saga, Bolt Action and more! Fat Ogre Games & Comics - Your Adventure Begins Here!
Facebook Feed
[fts_facebook type=page id=149805668408366 access_token=EAAP9hArvboQBAHrSAaZAnYBZApinkqCHGroo67qEqfZCV91NhcrSRahWP5V1dot3BIyE5KuL9Kf6DQrZAyxPdr0gRAP4ZC44mAJSYulEzpi1FghKTj23CHdPvZCX2JqQzaoWnKkCiBIabpf3tXlAAe3krwhm4nvjUBNMHb6pKdGgZDZD posts=6 description=no posts_displayed=page_only]