Fat Ogre Games & Comics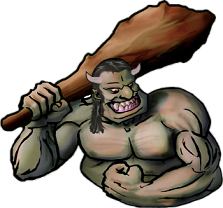 Visit Fat Ogre Games & Comics, Inc. - North Houston's legendary store for all the toys, graphic novels, comics, novelties, manga, t-shirts, statues, art books, posters, games, and movie memorabillia you could ever want- all in a HUGE location in the heart of The Woodlands! Whether you're looking for Magic the Gathering cards, Star Wars toys, the latest models from your favorite tabletop wargame or the newest graphic novel, you simply must experience one of the most unique stores in the city today!
Fat Ogre Games & Comics, Inc. located in the Woodlands, Tx is your one-stop shop for new comics, graphic novels, trade paperbacks, role playing games, card games, dice, board games, miniatures, Warhammer & Warhammer 40K, Warmachine, Bolt Action, paints & hobby tools, collectible toys & statues, and more!
We hold in-store events for lots of great games including Magic the Gathering, board games, role playing games, Warhammer 40K, Warhammer Fantasy, Warmachine, a Star Wars, Saga, Bolt Action and more! Fat Ogre Games & Comics - Your Adventure Begins Here!
Board Games
Board Games and Non-collectible card games right here, including Munchkin, Descent, Settlers of Catan, A Game of Thrones, Lord of the Rings, Ticket to Ride, Simpsons Monopoly and Simpsons clue just to name a few! Come see our wide selection and join us every Wednesday night for...
Learn More!
Novelties
Fat Ogre Games & Comics has a full line up of the unique, the interesting and the extremely cool in the forms of art, statues, mugs, tshirts, collectibles and many more items. Everything from bags, wristbands, coasters, cups and banks to masks, stickers, patches, magnets and snacks can be found throughout the store.
Learn More!
Comics and Graphic Novels
Fat Ogre Games & Comics has over 200 comic book titles and over 3000 graphic novels and trade paperbacks to choose from! Ask about our Weekly Pull & Hold List so you can reserve your monthly titles without "gambling the racks"! No charge and no minimum titles! And don't forget...
Learn More!
Role-Playing Games
Come see us for your role playing game needs! We carry a full line of Dungeons & Dragons, Pathfinder RPG along with books for the Iron Kingdoms RPG, GURPS, Rifts, Hackmaster, Champions, D20 Modern, Exalted 2, Castles & Crusades, World of Darkness, Vampire, Promethean...
Learn More!
Miniatures
At Fat Ogre Games & Comics we take our jobs very seriously. We have helped thousands of gamers from around the world save money, and find exactly what they need. We are committed to providing a safe and convenient shopping experience in a fun and relaxing family environment.
Learn More!
Trading Cards
Fat Ogre Games & Comics is your place for Trading Card games, we host numerous weekly events for games like Magic the Gathering, Android Netrunner, Star Wars LCG and more! We're also your best place to buy, sell and trade your cards. See our friendly staff for more details.
Learn More!
Latest Facebook
Round two underway of our Star Wars Destiny Store Championship! Good luck everyone!

Also have some Dungeons & Dragons, Warhammer 40K, Gripping Beast 's Saga, and even Sigmar Skirmish!

Quick note: we will be open tomorrow, so...
Your Adventure Begins Here! ...
Guess what hits the shelves today at Fat Ogre Games & Comics! A new Dungeon Crawler based 1-4 player board game, and you better be prepared to die! Dark Souls the board game is an intense tactical co-op game with lots of enemies to defeat before you encounter the boss. In this game, death does not mean the end, run your party through your dungeon multiple times until you know the weaknesses of your enemies.

Your Adventure Starts Here!
#FatOgreGames #Snapchat #Boardgames #DarkSouls ...
And may the odds forever be in your favor
Now there can be a physical table to flip
Plot twist: everyone dies
Looking for something fun to do this Memorial day weekend? Let Fat Ogre Games & Comics show you some amazing games that we just got in today.

Making it's triumphant return to the shelves is Scythe! When this game released it went straight to the top of everyones board game collection, and since then has been really hard to get back. Now it's here, and you should waste any time picking up your copy today.

New to the shelves of the Ogre is a game called Exit the Game. A great game for 1-6 players, use all the brains and wits you have to escape from a secret lab that some how you are locked in.

Le Havre is also new to our shelves, you man a harbor where you manage the construction and goods of the port. This game is 1-5 players, the player at the end of the game with the largest fortune is the winner! Knowing the value of your ships and buildings is the challenge of the game. ...
Load more