Fat Ogre Games & Comics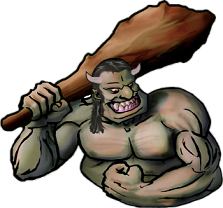 Visit Fat Ogre Games & Comics, Inc. - North Houston's legendary store for all the toys, graphic novels, comics, novelties, manga, t-shirts, statues, art books, posters, games, and movie memorabillia you could ever want- all in a HUGE location in the heart of The Woodlands! Whether you're looking for Magic the Gathering cards, Star Wars toys, the latest models from your favorite tabletop wargame or the newest graphic novel, you simply must experience one of the most unique stores in the city today!
Fat Ogre Games & Comics, Inc. located in the Woodlands, Tx is your one-stop shop for new comics, graphic novels, trade paperbacks, role playing games, card games, dice, board games, miniatures, Warhammer & Warhammer 40K, Warmachine, Bolt Action, paints & hobby tools, collectible toys & statues, and more!
We hold in-store events for lots of great games including Magic the Gathering, board games, role playing games, Warhammer 40K, Warhammer Fantasy, Warmachine, a Star Wars, Saga, Bolt Action and more! Fat Ogre Games & Comics - Your Adventure Begins Here!
Board Games
Board Games and Non-collectible card games right here, including Munchkin, Descent, Settlers of Catan, A Game of Thrones, Lord of the Rings, Ticket to Ride, Simpsons Monopoly and Simpsons clue just to name a few! Come see our wide selection and join us every Wednesday night for...
Learn More!
Novelties
Fat Ogre Games & Comics has a full line up of the unique, the interesting and the extremely cool in the forms of art, statues, mugs, tshirts, collectibles and many more items. Everything from bags, wristbands, coasters, cups and banks to masks, stickers, patches, magnets and snacks can be found throughout the store.
Learn More!
Comics and Graphic Novels
Fat Ogre Games & Comics has over 200 comic book titles and over 3000 graphic novels and trade paperbacks to choose from! Ask about our Weekly Pull & Hold List so you can reserve your monthly titles without "gambling the racks"! No charge and no minimum titles! And don't forget...
Learn More!
Role-Playing Games
Come see us for your role playing game needs! We carry a full line of Dungeons & Dragons, Pathfinder RPG along with books for the Iron Kingdoms RPG, GURPS, Rifts, Hackmaster, Champions, D20 Modern, Exalted 2, Castles & Crusades, World of Darkness, Vampire, Promethean...
Learn More!
Miniatures
At Fat Ogre Games & Comics we take our jobs very seriously. We have helped thousands of gamers from around the world save money, and find exactly what they need. We are committed to providing a safe and convenient shopping experience in a fun and relaxing family environment.
Learn More!
Trading Cards
Fat Ogre Games & Comics is your place for Trading Card games, we host numerous weekly events for games like Magic the Gathering, Android Netrunner, Star Wars LCG and more! We're also your best place to buy, sell and trade your cards. See our friendly staff for more details.
Learn More!
Latest Facebook
Missed your chance to get in on the noon prerelease for the all new Magic set, Amonkhet. Don't fret, we'll be hosting another at 6:00pm. You can come in our give us a call @ 281-292-8444 and reserve your spot. Don't wait till it's to late.

Amonkhet Prerelease Sat EveApril 22, 2017, 6:00pmFat Ogre Games & ComicsAmonkhet prerelease details are as follows.

Registration Start Date: NOW!
Registration Cutoff: 5:00pm Saturday April 22nd
Event Start Time: 6:00pm Saturday April 22nd

We have limited space! This event is first come first serve, so make sure to register as soon as possible to reserve your spot. You can register over the phone or in store.

Entry Fee: $25.99+tax

What you get:
6 Booster Packs of Amonkhet
1 Stamped Foil Promo Rare or Mythic
1 Spin Down Life Counter
1 Cardboard Deck Box

How it works:
This is a Sealed tournament format. You open your six booster packs and build a deck from the cards you just received. Your extra cards can be used as a sideboard between games, and you can make changes to your deck throughout the event. Guidelines require a minimum deck size of forty cards and you are allowed to add as many basic lands (Plains, Islands, Swamps, Mountains, and Forests) to your card pool as you like.

We will be hosting additional prerelease events:
Saturday the 22nd @ Midnight
Saturday the 22nd @ Noon
Sunday the 23rd @ Noon
If you can't make it or would like to reserve your spot for any of the events, feel free to give us a call @ 281-292-8444 or e-mail us @ info@FatOgre.com

We hope to see everyone at the event! Make sure to sign up ASAP as space is limited.
If you have any questions, the best way to have them answered is to give us a call at 281-292-8444. ...
Thank you everyone that came out to the midnight prerelease for Amonkhet! Get some rest, as round two is at noon! ...
Friendly Reminder that the Magic Prerelease is tonight at Midnight!
More promotions are to come, now even off of Facebook!
Check out the Fat Ogre Games & Comics Snapchat for behind the scenes fun! Username: fatogregames

Your Adventures Continue!
#FatOgreGames #Snapchat #Magic #Runewars ...
Load more