Fat Ogre Games & Comics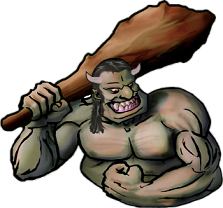 Visit Fat Ogre Games & Comics, Inc. - North Houston's legendary store for all the toys, graphic novels, comics, novelties, manga, t-shirts, statues, art books, posters, games, and movie memorabillia you could ever want- all in a HUGE location in the heart of The Woodlands! Whether you're looking for Magic the Gathering cards, Star Wars toys, the latest models from your favorite tabletop wargame or the newest graphic novel, you simply must experience one of the most unique stores in the city today!
Fat Ogre Games & Comics, Inc. located in the Woodlands, Tx is your one-stop shop for new comics, graphic novels, trade paperbacks, role playing games, card games, dice, board games, miniatures, Warhammer & Warhammer 40K, Warmachine, Bolt Action, paints & hobby tools, collectible toys & statues, and more!
We hold in-store events for lots of great games including Magic the Gathering, board games, role playing games, Warhammer 40K, Warhammer Fantasy, Warmachine, a Star Wars, Saga, Bolt Action and more! Fat Ogre Games & Comics - Your Adventure Begins Here!
Board Games
Board Games and Non-collectible card games right here, including Munchkin, Descent, Settlers of Catan, A Game of Thrones, Lord of the Rings, Ticket to Ride, Simpsons Monopoly and Simpsons clue just to name a few! Come see our wide selection and join us every Wednesday night for...
Learn More!
Novelties
Fat Ogre Games & Comics has a full line up of the unique, the interesting and the extremely cool in the forms of art, statues, mugs, tshirts, collectibles and many more items. Everything from bags, wristbands, coasters, cups and banks to masks, stickers, patches, magnets and snacks can be found throughout the store.
Learn More!
Comics and Graphic Novels
Fat Ogre Games & Comics has over 200 comic book titles and over 3000 graphic novels and trade paperbacks to choose from! Ask about our Weekly Pull & Hold List so you can reserve your monthly titles without "gambling the racks"! No charge and no minimum titles! And don't forget...
Learn More!
Role-Playing Games
Come see us for your role playing game needs! We carry a full line of Dungeons & Dragons, Pathfinder RPG along with books for the Iron Kingdoms RPG, GURPS, Rifts, Hackmaster, Champions, D20 Modern, Exalted 2, Castles & Crusades, World of Darkness, Vampire, Promethean...
Learn More!
Miniatures
At Fat Ogre Games & Comics we take our jobs very seriously. We have helped thousands of gamers from around the world save money, and find exactly what they need. We are committed to providing a safe and convenient shopping experience in a fun and relaxing family environment.
Learn More!
Trading Cards
Fat Ogre Games & Comics is your place for Trading Card games, we host numerous weekly events for games like Magic the Gathering, Android Netrunner, Star Wars LCG and more! We're also your best place to buy, sell and trade your cards. See our friendly staff for more details.
Learn More!
Latest Facebook
HUGE NEWS!!! If you missed your chance to pick up Gloomhaven, a board game that will change the way you look at board games FOREVER, then Fat Ogre Games & Comics has great news for you. Up until April 14th, you can place a pre-order for your own copy of Gloomhaven with us. This is a second run for a game that sold out before it even hit shelves. Ranked in the top 20 of all games, the 2nd best thematic game, and in the top 5 strategic games of all time on Board Game Geek, this is THE game to add to the collection!

Releasing in June, it is definitely worth the wait! We are taking prepaid pre-orders up until April 14th, so stop by or give us a call to reserve your copy today! This run will not be allocated like the first print, but because of the size and weight of this monstrosity – 21 lbs, we won't be carrying many extras beyond what gets pre-ordered. ...
Gloomhaven is a game of Euro-inspired tactical combat in a persistent world of shifting motives. Players will take on the role of a wandering adventurer with their own special set of skills and their own reasons for travelling to this dark corner of the world. Players must work together out of neces...
It's time to let loose and fly some ships tonight at Fat Ogre Games & Comics. Thats right, tonight is our weekly X-Wing meet up, so if you play are you are looking to learn how, come down and check it out! We'll be playing all night long. ...
Hi this is Rob. I wanted to announce something fantastic. CJ Hamric is now Fat Ogre's newest Manager and damn proud of it.

I hired this kid on a few years ago. Actually, he DEMANDED that we talk which I thought odd. But it was just him itching to get rolling, to succeed.

I had to hire him. And since then? He's been​ the most loyal and reliable person I've ever met. Sometimes when I pray to God for a good day, I don't think of CJ.... But that's only because he's got this in the background.

His newest role will be to plug in lines, working closely with Dennis. Those two can't be stopped.

For a guy who never had any kids of his own, dang...I'm glad I have these two. They rock solid every single day and I love them both.

With open arms, I welcome Fat Ogre's newest Manager...And as always, CJ....Never forget the best song ever.....8675309.

Love u, boss. Kill it. ...
May be hiring yes....But that would be up to the newest boss. I just sit back here....They do decisions.
Love my kids....And yes...They are mine. .
Anyone known a couple of 20 something year olds who could not just maintain but grow a store? I know two.
What u have done isn't easy...The loyalty alone is beyond most. Rob salutes that boy who always shows up, never complains, and always asks for more. You're a buff where people just don't buff. You follow your words without condemnation. Fuck ya dude...I am proud.
I'm always done to make some extra cash on the weekends if y'all are looking for an extra shop hand
Awesome! I dig me some C.j. Hamric! Congrats, man!
Damn! Congrats, C.j. Hamric!
Load more